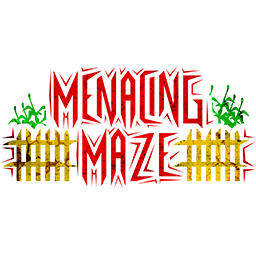 No longer just a casual night stroll through the corn. In 2020 The Menacing Maze replaced the Hayride due to Covid. In 2021 it stays on the menu as the fifth (and shortest) attraction. But we don't need a lot of time to raise your blood pressure.
As you wind through the tall green you'll be hit from all sides by free range haunters keen to graze on your fear. The slightest hint of fear hormones being released bring them out in droves. Remember, there's a fence at the border, do don't go screaming off in a random direction.
Unlike 2020 when this attraction exited to the parking lot, the Maze returns you to the Midway in 2021.