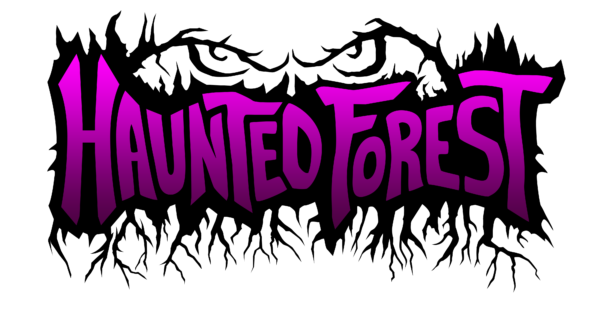 The Haunted Trail is the attraction where you will find the most scenes, haunters, and screams at Panic Point. Eleven distinct scenes over the dim half-mile trail challenge your readiness for mayhem and fright. Make your way through the Butcher Shop, Scary Tales House, Voodoo Shack, Junkyard, Pallet Maze, Sanatorium, Motel, Crypt, The Abbey, Serial Killer's Cabin, & Clown House.
It doesn't matter if you are out front leading the way, hiding in the middle, or trailing behind your group, our veteran haunters will find a way to give you the scare you deserve. Every now and then we hear a story about a great scare that happened in the woods. The patron/victim gives a description of the haunter, and we realize we don't have anyone that fits the description. #stayonthetrail
Scare Rating: 4 out of 5 skulls.
Cost: $20 at the door. $19 Online.
We do not sell tickets to the Haunted Forest a la carte on 10/20 or 10/27. We only sell packages on those nights, all of which include a ticket for The Haunted Forest.