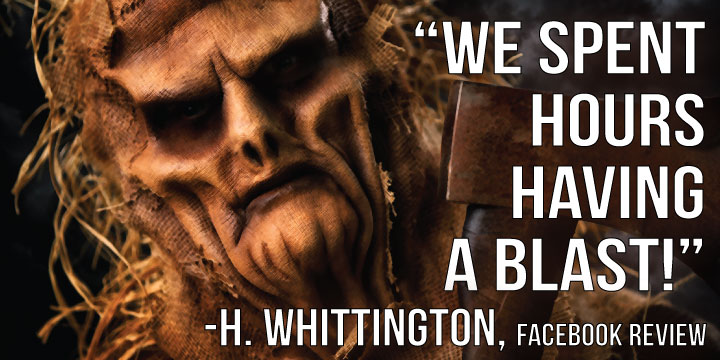 The Best Haunted Attraction Near Holly Spings, NC
This legend grows daily.  Nestled in the backwoods of Youngsville NC you'll find Panic Point, a 50 acre farm filled with a hideous assortment of scary creatures spread across six distinct attractions. The Haunted Forest Trail is the marquee, with 11 distinct scenes and dozens of hungry haunters. That's just Part One. The Dark Trail, a fan favorite since 2011 is you, a rope, no light, and a horde of  harrowing doomsday preppers hellbent on protecting their lives at any cost. The howling hayride is equal parts fun and screams. We have 2 Corn Mazes, one with out haunters (call it Corn Maze Light), and one with. Take a break by the fire and watch other people pee their pants on scare cam. Hang out as the DJ spins music. Panic Point is a haunted experience you don't want to miss.
Directions to Panic Point from Holly Springs:
Make your way to Capital Blvd North of 540. Proceed 11.4 miles
Turn Right onto Holden Rd. (at the Sheetz) and proceed 2.6 miles.
Turn left on Cedar Creek Rd. (at the Citgo) and proceed .3 miles to entrance on the left.