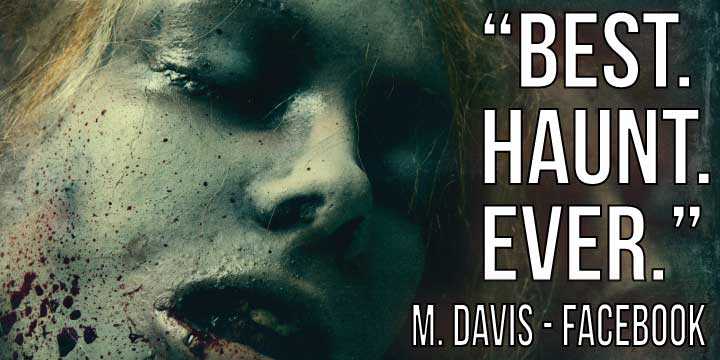 The Best Haunted House near Morrisville, NC
Just outside of Wake County, in a sleepy farming  town, Panic Point oozes pain and fear…..and more than just tobacco grows. Every October, we summon spirits near and far to inhabit the 50 spooky acres we call home.  You can join all those freaks in the woods and the corn, if you can handle it. From the 11 -scene Forest, to the void of the Dark Trail, to the horror of the Howling Hayride, you'll scream and laugh until you cry . But wait! There's more! The Haunted Corn Maze awaits you (or a not-haunted corn maze if you need a break). "Axe Man"and "Buzzsaw" can usually be seen picking off those who stray even a little from the safety of their group.  Scare Cam let's you watch OTHER people freak out. You can gang by the bonfires (we have 2) while sipping cocoa, listening to our DJ spin tunes, and plot your next move. "Its hours of fun!" Panic Point. The scaring just got real.
Directions to Panic Point from Morrisville:
Make your way to Capital Blvd North of 540. Proceed 11.4 miles
Turn Right onto Holden Rd. (at the Sheetz) and proceed 2.6 miles.
Turn left on Cedar Creek Rd. (at the Citgo) and proceed .3 miles to entrance on the left.