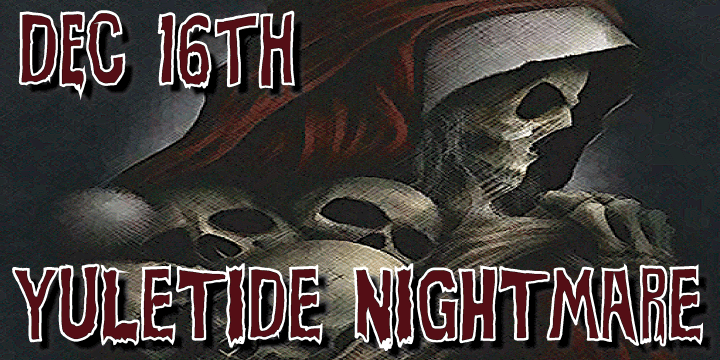 ONE NIGHT ONLY, SATURDAY DECEMBER 16th!
Somewhere along the line, we lost our way. The peaceful, domesticated Christmas we all enjoy should be more about pain and suffering. Its not just about rewarding the good, but punishing the bad. Krumpus, Belznickle, Knecht Ruprecht and a host of harrowing hellhounds bring pain and sorrow to those who deserve castigation (and some who don't).
For the third consecutive year, for one night only, we are celebrating with Mad Mirth. On 12/16.  The Haunted Forest Trail, The Dark Trail, and the Hayride will all be open, filled with Christmas Spectres, Evil Elves, Maniacal Santas, & Diseased Reindeer. Just $25 for The Triple Fright.
And, the HIGHLIGHT of everyone's Christmas…….take a photo with Evil Santa (if he lets you), at no additional charge!
*Rain Date: Sunday, December 17th.